Mingle2 Alternatives Sites
Posted On February 10, 2021
Mingle2 competitors are all decent and trustworthy online dating platforms that are worth your time and attention. They may differ in functionality or the number and type of communication tools, but they are committed to the one and the same goal – to help people find their perfect partners for enjoyable pastime for both of them.
Mingle2 Short Description
Mingle2 is a completely free dating website that is aimed at providing high-quality services for people interested in quick and enjoyable casual relationships without any strings attached. The registration process on the site is very quick and convenient. Instead of filling in your private information, you may as well sign up via Facebook or email. Once you are through this, you automatically receive a list of suggested matches on your account page. You may also look for the profiles that might interest you manually.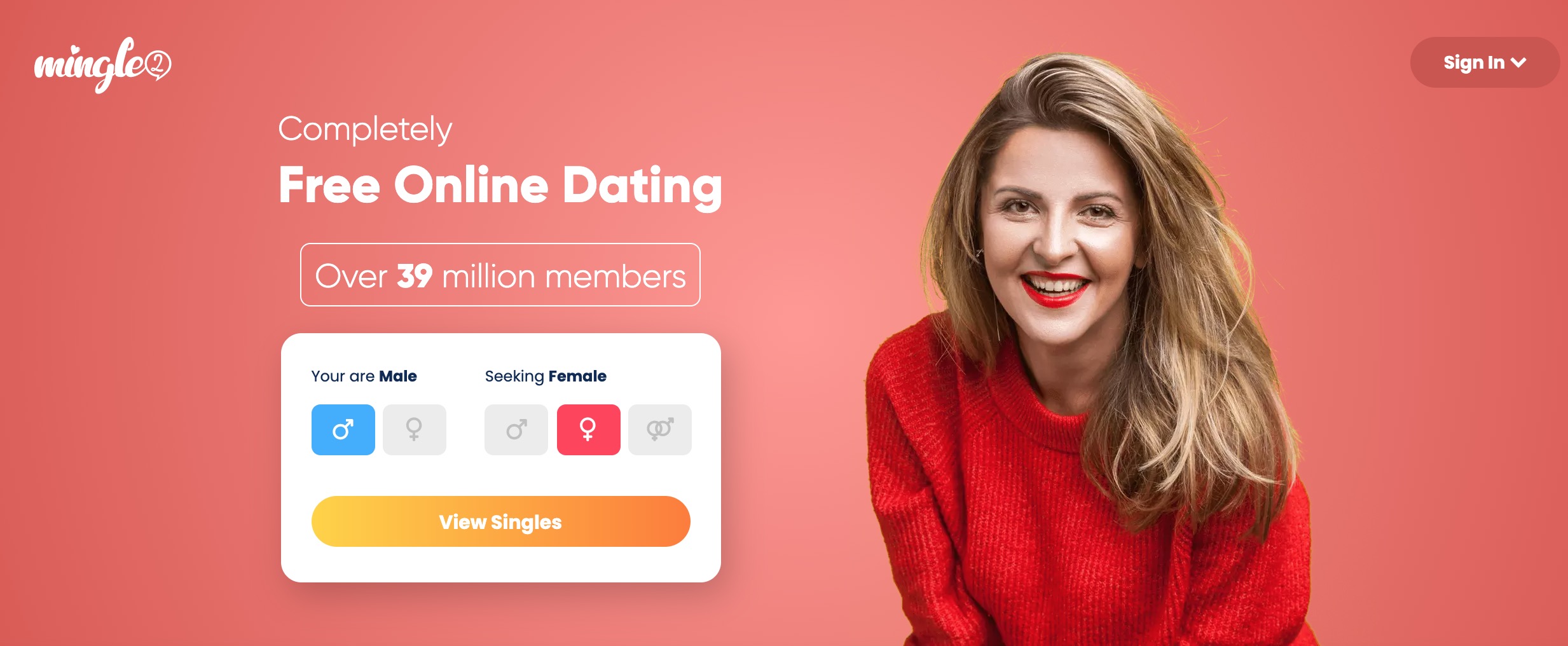 Mingle2 Features
Communication on Mingle2 is unlimited to every member, the users are being notified when someone watches their account, adds to friends or favorites. The users may also participate in forums and chat rooms.
The Mingle2 platform also has its own free app so that you can take your stunning dates to wherever you go. It is convenient and straightforward and has all the features available in the site mode.
The website also has premium features like seeing who likes you, navigating other profiles invisibly, storing messages and seeing their status, and getting your profile listed among the first ones on the other users' search.
3 months of these Mingle2 perks and benefits will cost you $29.85, 6 months – $47.70, and 12 months – $71.40.
Sites Like Mingle2
Explore the good options the modern online dating industry offers nowadays and get the opportunity to find sites better than Mingle2. Indeed, there are so many websites that cover the various fields of the same branch that you will hardly ever get bored with online dating and sexual interactions.
AdultFriendFinder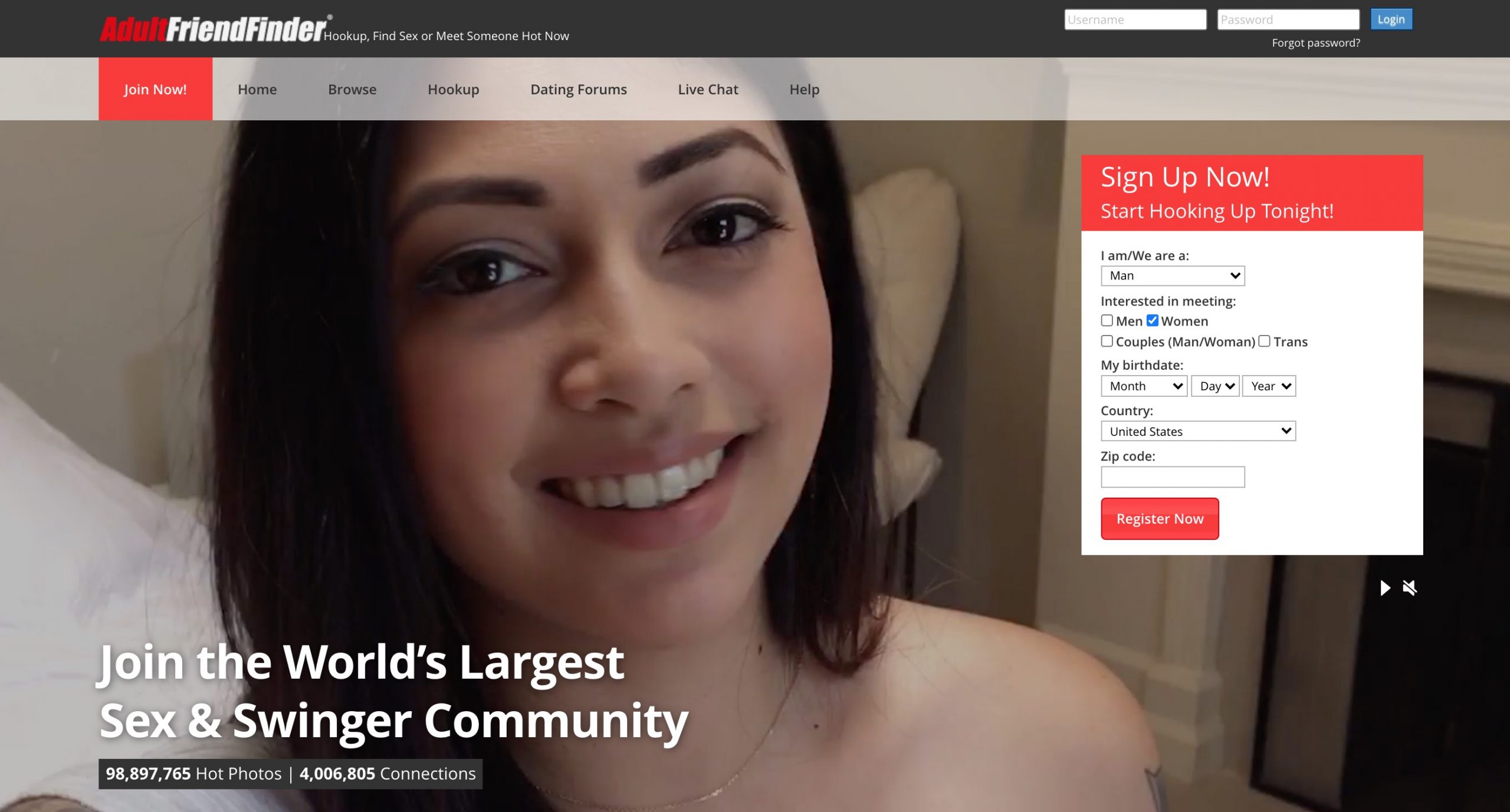 Short Review
AdultFriendFinder is your best alternative to Mingle2 in terms of the diverse communication features and tools it provides. The site is determined to provide high-quality services for singles and couples interested in casual relationships. The registration on the website is absolutely free and won't take more than 5 minutes of your time.
How It Works & Prices
Once you are through this, you will be able to reach the wide database of interesting profiles of beautiful people.
The accounts of users are well-detailed, which is similar to Mingle2, and include a lot of information on a person's sexual preferences and desires.
If you are a busy person who is always on the go, download the AdultFriendFinder free app and enjoy your heated communication wherever you go.
In order to use the site's potential to the fullest, purchase one of the subscription plans: 1 month will cost you $39.95, 3 months – $80.85, and 12 – $239.40.
Ashley Madison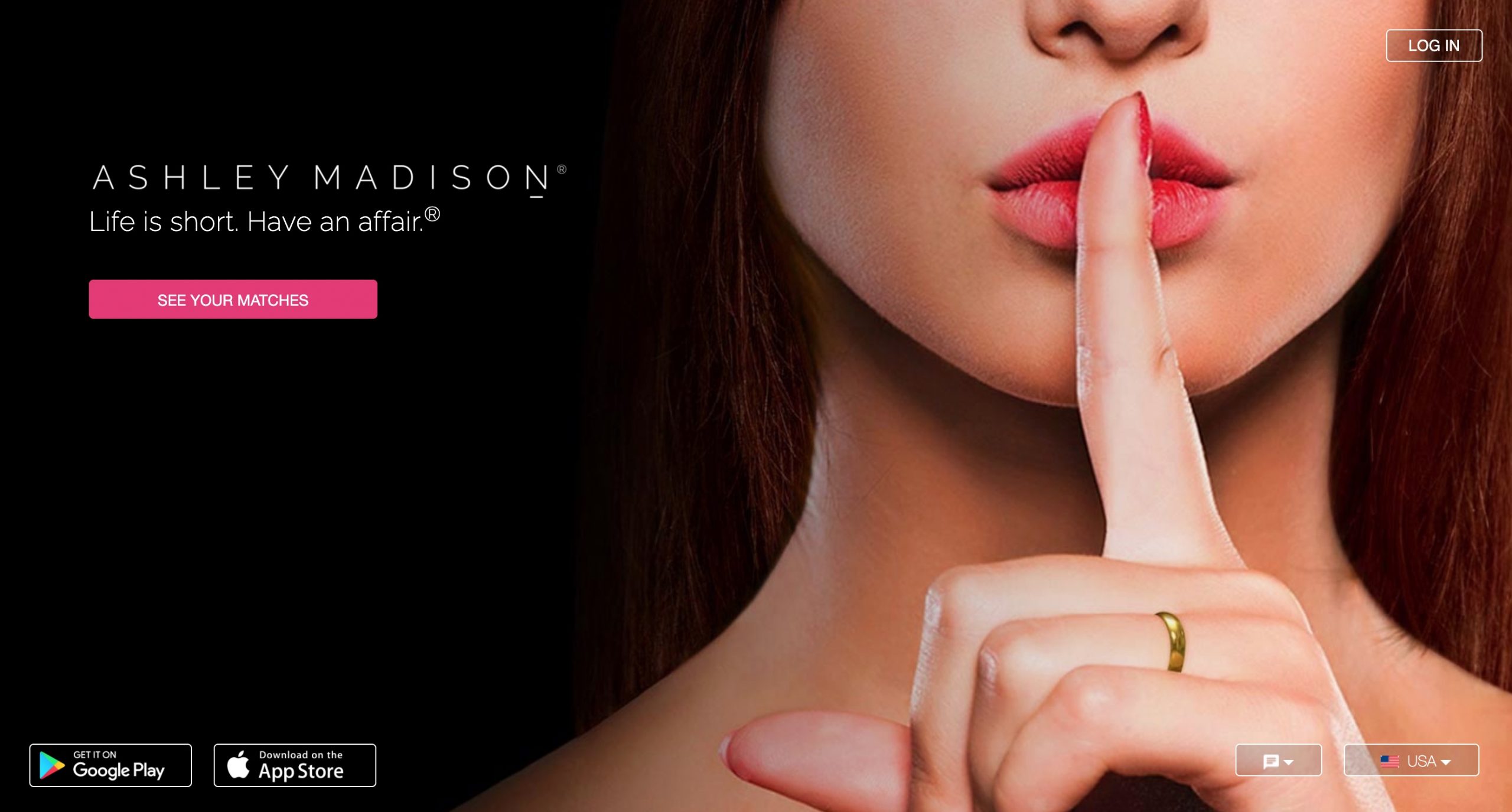 Short Review
Have a look at a free alternative to Mingle2 called Ashley Madison. It is a website that is specialized in diversifying the personal life of people who are already engaged in relationships. This is the place where like-minded people gather to have a great time without any strings attached.
How It Works & Prices
The main communication tool on the website is emailing, which is a paid feature. A free user may send winks to express an interest in the particular profile or add an account to favorites. The profiles on the website are reported to be not very well-detailed, however, including all the necessary information for you to get to know a person's preferences right away.
The interesting fact is that women are allowed to initiate and hold the conversation for free, while men will have to purchase credits for this. 100 credits on Ashley Madison cost $59, 500 credits – $169, and 1000 credits – $289.
Flirt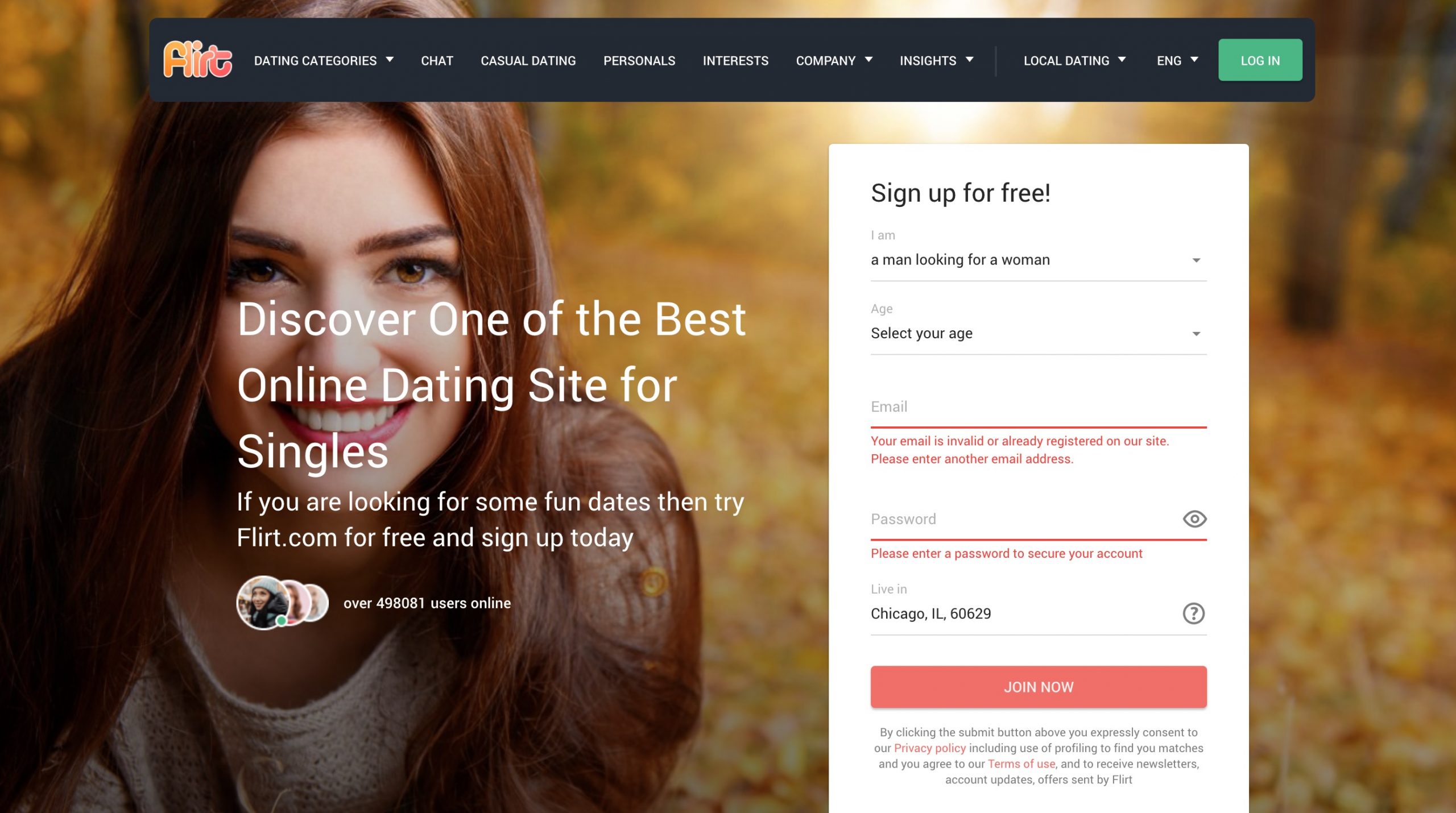 Short Review
Flirt is a platform that is considered to be one of the dating sites like Mingle2. It is specialized in providing communication services to people interested in casual relationships. The site appears to be a decent dating platform that offers many delightful freebies to its newcomers.
How It Works & Prices
In order to start navigating the website, you will need to register first. It is an easy and quick procedure that won't take much of your time. Once you are through this, you may get straight to looking for your perfect match. Try the general search by applying different filters on different features of your potential matches, or go to the Like Gallery to choose your hookup partner based on her appearance.
As a free user, you may send winks to other users and add them to favorites. In order to start fully communicating, it is necessary to purchase a subscription, unlike on the Mingle2 website. 1 month on Flirt costs $28.80, 3 months – $48.60.
BeNaughty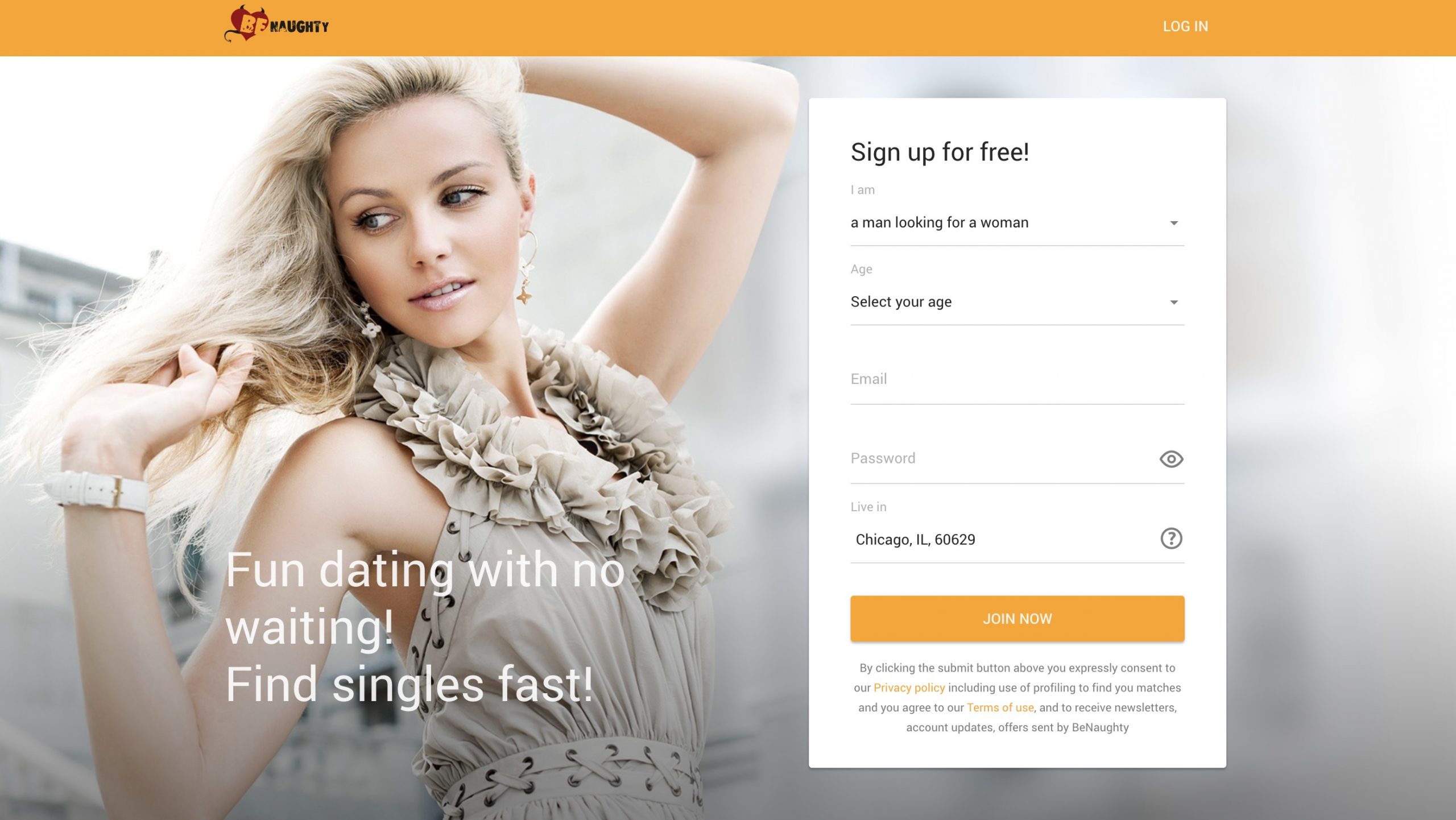 Short Review
BeNaughty is an interesting example of Mingle2 free alternatives. It is the site that focuses on facilitating communication between people who are looking for their great hookup partners. It is interesting that the website is completely free for women. But men will have to purchase subscriptions to get that level of freedom on the platform.
How It Works & Prices
The platform offers two kinds of search for you to choose from. The first one is the general search with various filters that are meant to narrow your search results and Like Gallery that is based on the first impression from the profile's picture.
The users' profiles are well-detailed and informative. You will be able to learn a lot about a person without even talking to her.
Buy a 3-day trial for only $0.99 a day to get a grasp of how the site works and decide whether you are ready to proceed with a 1-month subscription for $0.91 a day, 3-month for $0.51, and 6-month – $0.41 a day.
Loveaholics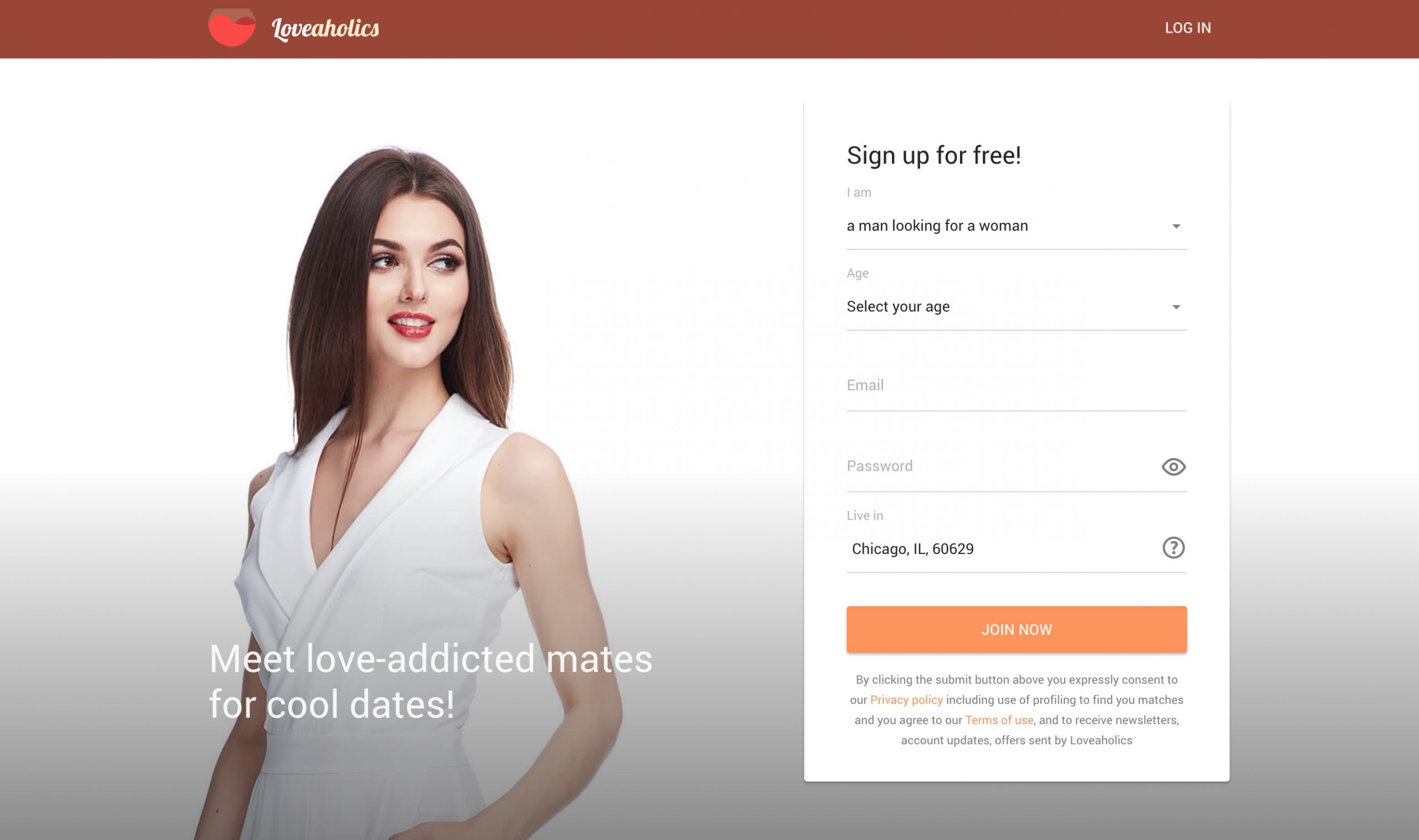 Short Review
Loveaholics is one more platform on the list of Mingle2 type sites. It is an adult dating website that works for people around the world to be able to find their perfect casual relationship partners despite their age, gender or location. The site welcomes everybody who has reached the age of 18 and is determined to contribute to the community and have a great time on the website.
How It Works & Prices
The platform, in its turn, provides a number of opportunities to every newcomer. Each basic member is able to freely navigate the database, run searches, be it the general one with numerous filters to narrow one's search results according to their personal tastes and requirements to the potential matches or the Like Gallery, which allows you to sit back and enjoy the beautiful pictures of the platform members on the basis of which you decide whether you would like to proceed with communication with this girl.
You may also send winks to ladies and add them to favorites. However, in order to enjoy the site to the fullest, you will need to purchase a subscription, it is what differentiate Loveaholics from Mingle2.
1 month of premium membership costs $41.40, 6 months – $69.30, 12 months – $111.60.
Quickflirt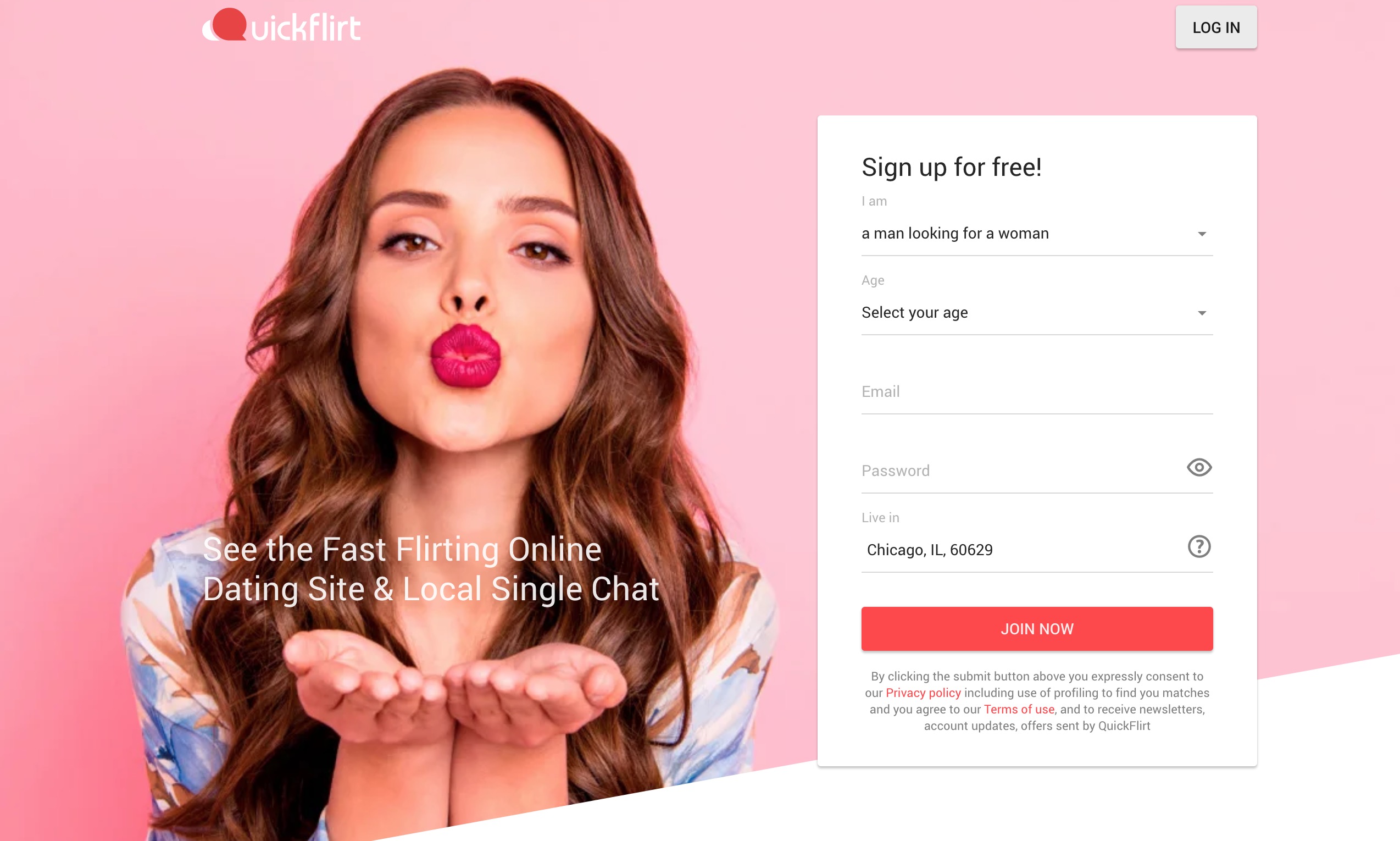 Short Review
Mingle2 alternative, which is called Quickflirt, is also worthy of your precise attention. It is the website that will not leave you indifferent or dissatisfied. The site's administration claims to make everything possible to make your stay on the website not only efficient from the point of view of finding your perfect hookup or casual relationships partner but also to ensure your safety and security throughout your membership.
How It Works & Prices
The site is widely known for its diverse services and interesting profiles. It is worth mentioning that the users' accounts are well-detailed and include all the important information on its users, as well as a number of beautiful professional pictures.
You may use either general search or Like Galery to search for your perfect match. As soon as you meet some of the most interesting profiles, you may add them to favorites or send some flirty winks to express your interest.
Communication on this site, as on the majority of other online dating websites, is prepaid. 1 week on the website will cost you $7, 1 month – $28.80, and 3 months – $48.60. You may also order a 1-day trial for only $0.99 to look around and decide on further billing opportunities.
Conclusion
Sites like Mingle2 gain their popularity every day. These are the platforms that changed the perception of dating forever. You don't need to go to numerous unsuccessful dates to only discover the person you spent hours with is totally not your match. On online dating sites, you get a unique opportunity to get to know a person before even contacting her with the help of a personal profile. You may also end these relationships as soon as you feel the necessity of this. So don't hesitate to explore all the opportunities modern technology offers you and get the best out of it for your personal happiness and satisfaction.