ChatZozo Review: Get to Know about the Benefits
Short Review
When a simple dating site is not enough, it is good to focus on a site that knows how to unite in one place more than five sex chat rooms. The ChatZozo service allows you to access different rooms, differentiated by the type of person you seek. The platform takes us back in time to the early 2000s, when online chats dominated the scene. With the help of our ChatZozo review, you will learn some information about the provider and its features.
Pros/Cons
Pros
Service with no fees or subscriptions
Registration not mandatory
Easy to use and get started
Simple functionalities
Uniting members around the world
Free adult webcams and rooms
Diverse choices (women, men, couples, trans)
Cons
The rude and rough tone among site's participants available
No proof that users are not scam ones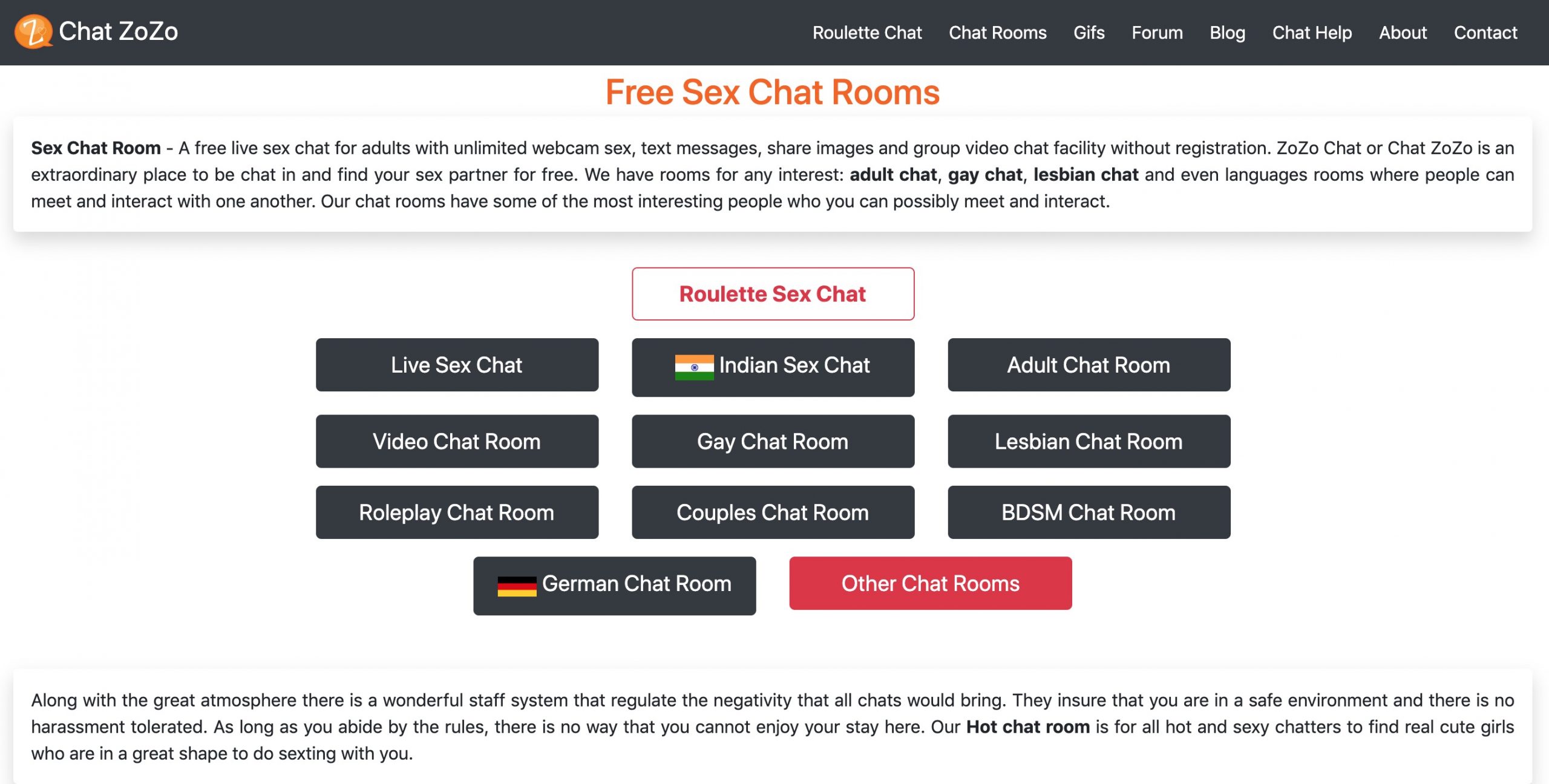 Pricing Plan
Compared to other adult and flirt portals, free usage of the ChatZozo service is a great advantage. Members shouldn't subscribe to a paid subscription. The appetite to meet new online interlocutors and messaging with attractive users is stimulated around the clock. Without having to purchase coins, tokens, customers enter the room they prefer.
If you wonder, "Is ChatZozo worth paying for?" the answer is somewhat optimistic. You shouldn't pay to access the site. ChatZozo convinces with the absence of prices and many international amateurs. The simple design is a matter of taste. If it doesn't bother you, you find a good live cam portal with numerous sex cams.
From the first visit, you get a good overview of what awaits you on the site. Roulette chat, chat rooms, forum, blog, chat help are the options you see on the top bar. What are the functionalities, and what is ChatZozo.com?
Registration Process
ChatZozo is a good service to relax after a busy day at work. Here you talk to strangers about anything you want until you find someone who attracts you. There are various modes that everyone can use to enter the desired room. They include:
Guest: No registration needed, no email to enter, or a password. Your username and gender is everything you should specify. You connect to the site and see the number of active users at the top right. Guests have the free option of sending messages, audios, photos in rooms.
Register: User creates an account, where he specifies username, gender, first and last names, email, and password. During our ChatZozo.com review, we didn't face time-consuming profile creation and lengthy signup procedures. You are not looking for love here. Here, everyone wants to converse without any serious intentions.
Sign In: If you have already created your account and want to log in without entering the same information in the signup form, this option is there at your convenience. Enter the username or email and your password.
When you visit the ChatZozo page, click on the desired chatting room, the window opens. Then you should confirm your minimum age of 18 years. After confirmation, you get direct access to the page, similar to a video or chatting platform. Visitors view profiles and pictures, participate in discussions and find new friends.
Via the menu item "My Broadcast," you activate your webcam. Other members of the room will see you. If you want to remain anonymous, enter video broadcasts of other members or use text messaging.
Searching Features
ChatZozo has a good selection of ladies and men from any part of the world. Some community members may live near you. With the handy ChatZozo free search bar, members enter specific keywords and see patterns that match those keywords. Also, its rooms let everyone communicate with women and men via text or video chatting.
Discussions on ChatZozo are without constraint and any restrictions. The service has a basic interface, in line with the classic style of casual dating sites. Are the services convenient, and is ChatZozo worth it? The focus is on functionality, not on aesthetics. When you connect, you don't want to check the site's aesthetic details but rather to get to the process itself, right?
How do users find each other, and how does ChatZozo work? Since many ChatZozo members come from different countries, including the USA, Germany, India, etc., the conversations in adult rooms are in English. The site permits English while texting to satisfy the needs of the large spectrum of singles.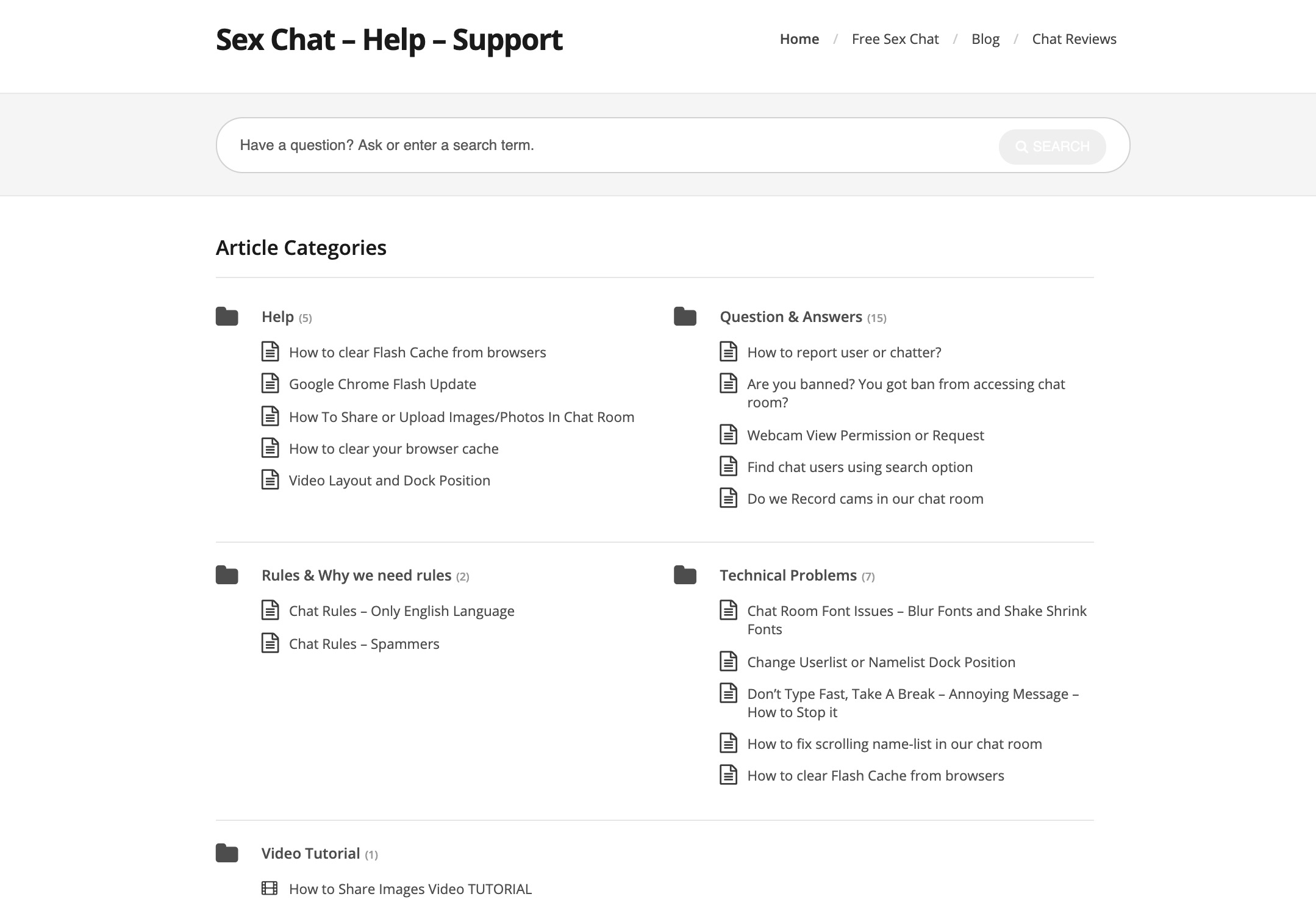 Free vs. Paid Version
The portal's concept relies on a discussion between two or more people via rooms or video broadcasts. Is it convenient, and is ChatZozo any good? Here, interpersonal relations arise in a friendly atmosphere. Members can become VIP users when they are active and have proved their identity to the site's team.
There are different room variants to communicate with members at the site. The so-called adult mode is basic communication, in which you converse with other adults. In a video chat, any number of flirt fans flirt with the amateur who broadcasts online. If you like live and private chatting more, you should retreat with your partner to the Roulette chat. The rooms require no fees or tokens.
In our ChatZozo review of website, we had two options to get in touch with other members: through an integrated messaging system or video chatting. When we enter the room's section, we see how many users are now online in each room.
Users start conversations on their initiative. Users can be active on the portal at any time, whether day or night. Members come from various countries and time zones. Even at 4 a.m., you may have no problems finding amateurs who are online with a webcam show.
Profile Quality
Registration and use of ChatZozo are quick and easy since the platform doesn't contain personal details. People here don't wonder if the platform is legit, and here they cannot find love in its primary sense. The concept is to find non-binding communication. It works virtually or with a webcam. You don't waste time filling in your profile, choosing a photo, writing a description, etc.
The limit imposed by the site is to accept only adults. Also, users should maintain respectful communication and don't behave rudely. However, it is possible to remove all private barriers and feel free to do what you prefer.
Some chat rooms at your disposal are:
Adult
Live sex
Video
Couples
Indian
Lesbian
BDSM
Gay
Roleplay
You shouldn't purchase any subscriptions or owe other permissions to access. The nine rooms you see below allow online verbal communication. And the truth about ChatZozo is that there is no concept of a dating site, romantic relationships, or matchmaking. Since there are no photos or information in users' profiles you converse with, you get to know singles via chat rooms.
How do I find partners, and is ChatZozo a good dating site in its functionalities? Users get a first visual impression of the beauty at the other end of the screen if they choose video chatting. The female webcam girls enjoy talking on different topics while chatting. Thus, the viewer feels a connection and sees the person he talks to. He gets the first impression directly and can surrender to his erotic fantasies in a sex chat.
Mobile Application
The platform is simple in usage and navigation. If you need help, the site offers a good FAQ section to guide you through the procedures. Some ChatZozo reviews also state that the site has no mobile app. However, if you want to use it on your phone, open any browser and go to the official website. It allows you to take adult webcams with you wherever you want, and all models on the camera are live.
We have mentioned earlier in our ChatZozo dating website review that the shows are not pre-recorded. With different chat rooms available, users have the opportunity to switch between platforms and try something new every day. Chatting using your mobile is also a convenient tool.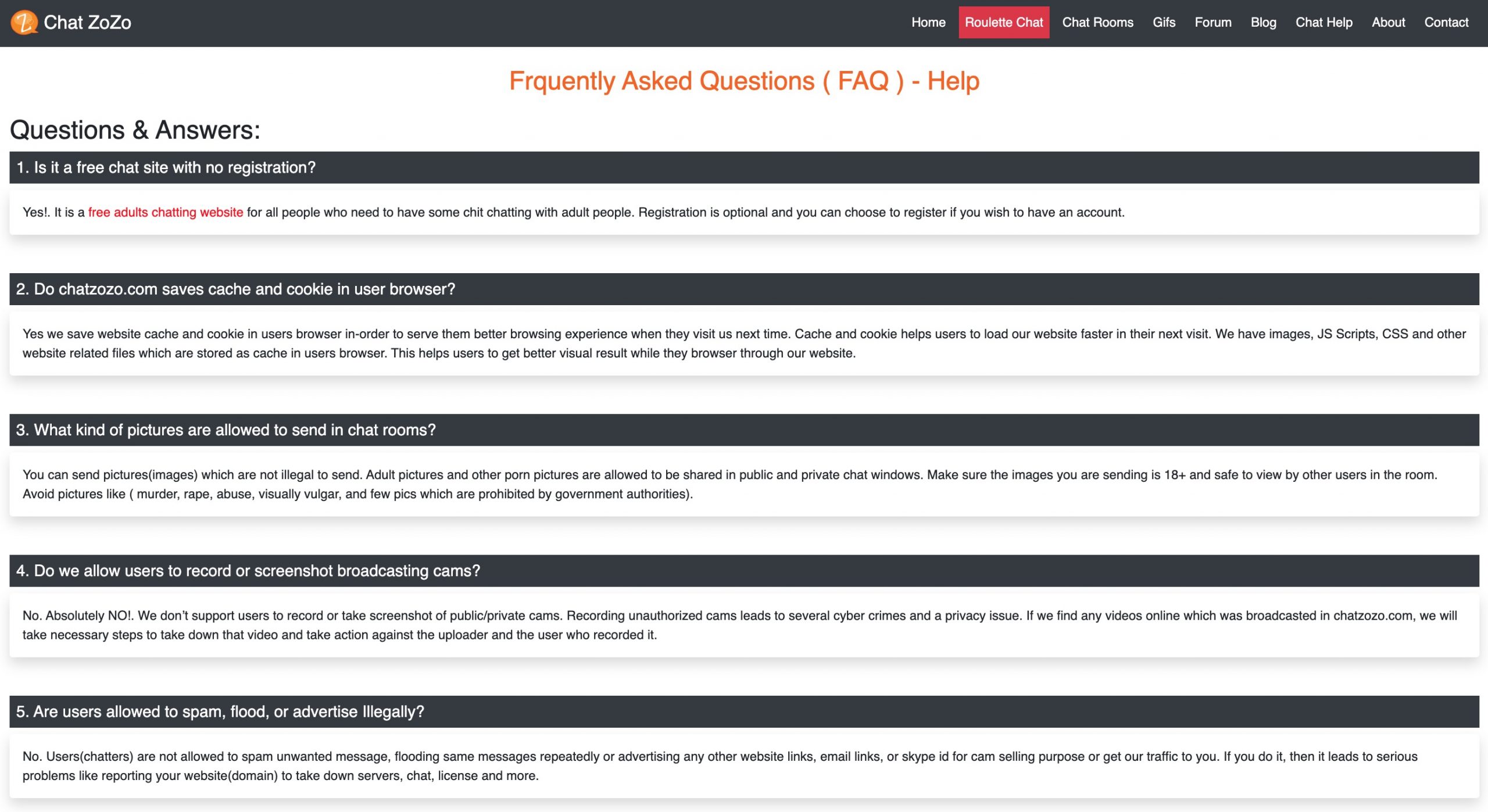 Safety & Security
Given the site's total anonymity and its users, it is good to pay close attention to the people you meet. Are they not scam ones, and is ChatZozo safe when contacting others? Cases of fraud or harassment could occur. It shouldn't be an unexpected statement because the site has no verification and pricing policy.
The online adult market offers many criminals an opportunity for fraud and data theft, which poses a danger for all users. Since the service is free of charge, there is skepticism and questions wherever it is legit and serious. However, we noticed in our ChatZozo review of website, the site's team tries to block scammers or flooders who violate the service's rules.
In any chat room during our review, there were possible to find some members online. Not many, but not even a few, if you consider focusing on talking to one person at a time. As mentioned above, users may enter the chat rooms in a guest mode, which is anonymous. It is more than accessible and without any registration. And this possibility is a pro and a con. On the one hand, you have the desired freedom. On the other – this freedom is also a great chance for scammers.
If you decide to use the site, do not provide personal information in public chats. It is the only way you can protect yourself from the risk of online scams. Also, recording videos is forbidden. Therefore, the chance that someone would record you remains small.
Help & Support
There are a few restrictions in the sex chat, and it becomes easier to come across any problems and misunderstandings. If you doubt whether you converse with a live person or a fake one, report it to the moderators. Change the room or person you are talking to. In our review on ChatZozo dating site, changing the room was a good way to avoid unpleasant conversations or virtual annoyances. On many dating sites, there is a risk of running into fake profiles. No doubt, it is a type of problem many users face.
Another exciting option we saw during our ChatZozo dating website review was the forum. Members find answers to their questions and issues there. Among the sections of the forum that provide quick support are:
Official Announcements
Things you need to know
New here? Introduce yourself
Technical help/Problems/Suggestions Complaints/Reports
There are general and entertainment discussions, gaming, and social feeds. The range of topics discussed starts from how to date online and how men may find online girlfriends, sex, and lifestyle.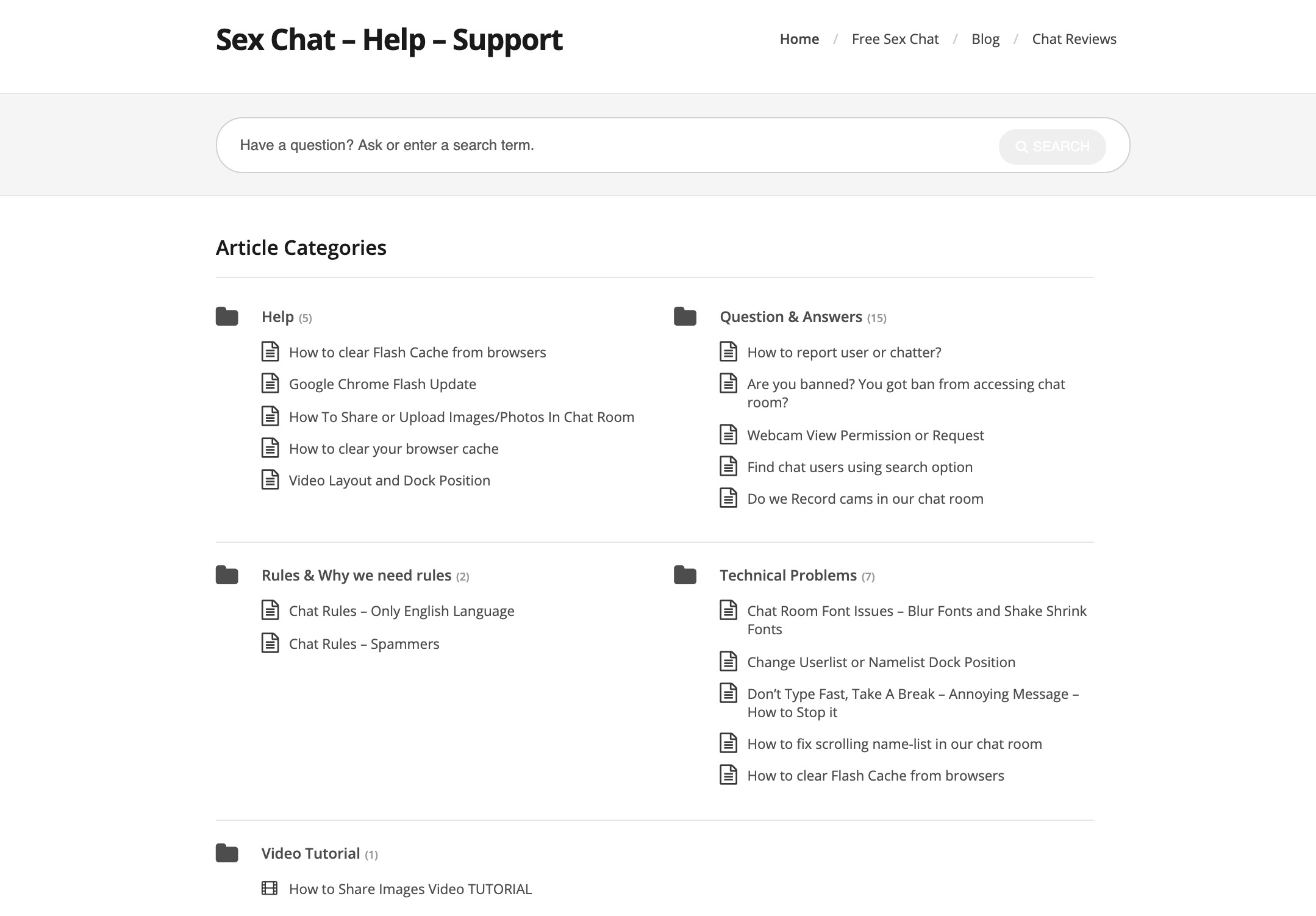 Q&A
Is ChatZozo Safe?
The site has a team of moderators who are responsible for chatting. They control if users in the room do not offend each other. Members are also free to write to the support service if something unpleasant has happened. But since the platform is open and does not require verification, the presence of scammers is possible.
Is ChatZozo a Real Dating Site?
The site aims to provide users from different countries and with varying preferences with a platform for communication. Users do not create detailed profiles or describe their desires. They are here to chat and talk via video link. If you are in the mood for finding a romantic partner, it is better to use other services.
How to Use ChatZozo?
Users shouldn't create profiles or buy a subscription to start using the site and participating in chat rooms. To enter any of the chat rooms, use either the guest mode or register with your name, date of birth, gender, and email. Choose a chat depending on your preferences. Communication is possible in text and video formats.
Is ChatZozo Free?
One of the advantages of the site is its free basis. All the functionality of the site, taking into account communication, is available without a subscription. The downside is that people use the platform for entirely different purposes. Keep track of what you write and with whom you communicate.